08 apr

Copywriter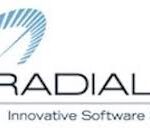 Radial SG
Radial SG is a leading developer of innovative software solutions for retrieving, analyzing, and visualizing data. Since its start in 2010, Radial SG has actively answered the data management demands of industry. Our Viewport solution was created to solve real world problems involving information retrieval and understanding, by using the latest techniques in artificial intelligence and machine learning. Our technical and UX capabilities in combination with extensive experience in the industry make Radial SG a leader in ensuring that people have access to the correct information when it is needed. Radial SG is dedicated to providing high quality products and services and are ISO9001 certified.
Radial SG copywriter and content creator requirements
English native-speaker
Proven track-record in journalism, publishing or copywriting; demonstrated writing skills
Ability to understand the needs associated with a project and the target audience
Affiliation with process industries; oil & gas, energy, chemicals, pharma
Experience with copy for IT-company is very beneficial
 Experience with writing and editing tech articles, commercially oriented texts, technical \9i\t-related) descriptions
Collaborative spirit
Good time-management and organizational skills
Experience with writing and publishing press releases
Experience with compiling interviews and collecting input from various experts into a publication (such as blog or article)
Nice to have: you can speak Dutch.
Responsibilities
Conducting research to formulate ideas or support writing
Creating and editing original copy that is accurate, well-researched, and meets business needs and deadlines
Conducting interviews
Writing copy for online and offline purposes (blogs, articles, promo materials, etc.) based on personal research and inputs from experts
Collaborating with designers, PR and other professionals on marketing projects, e.g. email campaigns, landing pages, promotion materials, etc.
Edit and proofread copy as needed
Knowledge of SEO principles for maximizing copy's reach is a pre.
Om te solliciteren op deze vacature stuurt u uw sollicitatie naar michael@vldw.nl